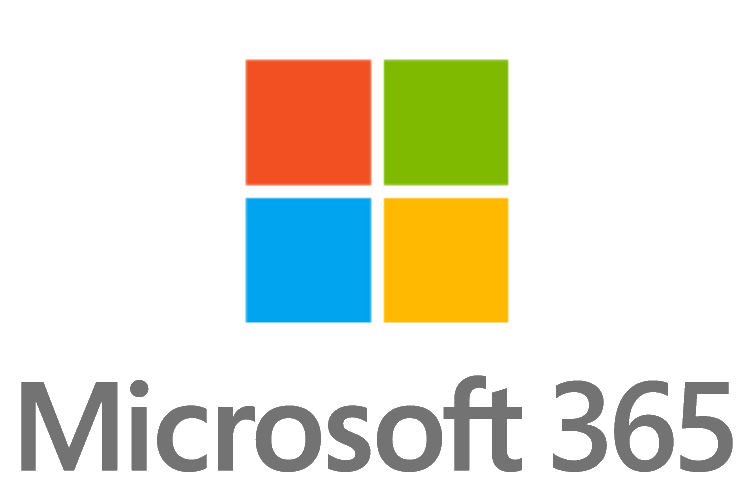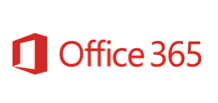 Microsoft Dynamics 365 offers a revolutionary CRM and ERP solution that brings together all forms of data from across the organisation to provide better intelligence and smarter practices for stronger business results. Dynamics 365 can help reduce costs and increase profitability by organising and automating business processes that nurture customer relationships and satisfaction across all interactions. It is the world's connected business cloud that helps business leaders to better understand their business and make smarter, strategic business decisions for greater success.
Osmosys is a Microsoft Partner with extensive experience in helping businesses around the world derive maximum value from implementing Microsoft Dynamics 365. We help design, tailor, implement and support Microsoft applications to deliver transformative business results.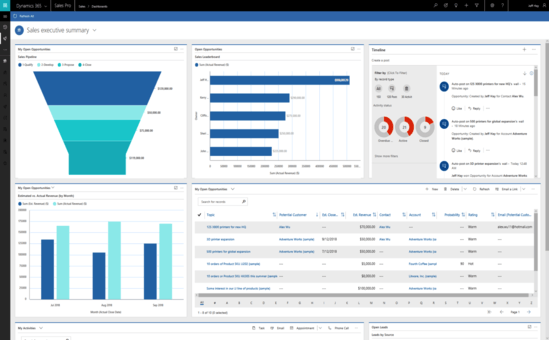 Sales
Increase sales productivity
A simple way to modernise sales activities and get seamless Microsoft Office 365 integration with Microsoft Dynamics 365 Sales Professional.
Increase sales productivity and streamline sales processes with a sales force automation (SFA) solution that works with tools you already use, like Office 365 and LinkedIn.
Enable sales teams to easily collaborate across functions with Dynamics 365 customer information and file sharing directly from Microsoft Teams. Work on the go with rich and seamless mobile applications, and close deals faster using real-time collaboration with colleagues and customers.
Shorten sales cycles
Strengthen customer relationships with interactions tailored to their needs, based on contextual guidance and a consolidated view of customer activities. Visualise the customer's organisation and get clarity on the relationships among contacts using interactive org charts.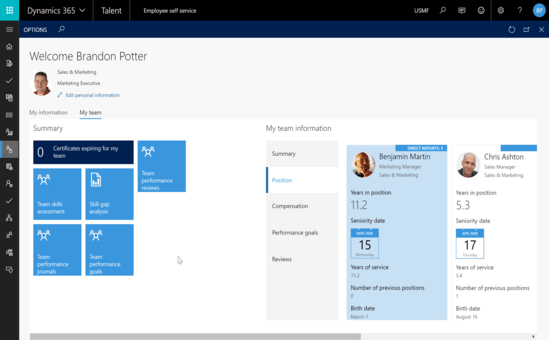 Talent
Dynamics 365 for Talent is designed to bring everything you need to optimise your human resource management whether for current employees or recruitment purposes. It enables HR to manage and engage with employees throughout their entire contractual journey.
Dynamics 365 for Talent's path to optimized human capital management can be boiled down into five steps:
attract, onboard, engage, learn and optimize
Licensing the full Talent app will provide access to all these features which will allow users to:
Administer organisational structures
Maintain comprehensive worker information from hire to retire
Dashboards to harness employee data (See Diagram below)
Define and administer benefit plans; enroll workers; assign dependent coverage; and designate beneficiaries
Establish and monitor absence policies
Implement and track profile-based time management and generate pay information to export to a payroll system
Manage worker competencies
Review performance and implement worker goals
Set up, deliver, and analyse training courses that include agendas, sessions, and tracks
In addition to offering seamless integration with other Dynamics and Office 365 apps like Outlook, Talent has another obvious, giant-killing advantage; LinkedIn. After months of global head-scratching following Microsoft's acquisition of professional networking site LinkedIn, the company revealed that it would be putting this tool to work within the Dynamics 365 suite, with Dynamics 365 for Talent the first to utilize data from LinkedIn's 500 million registered users.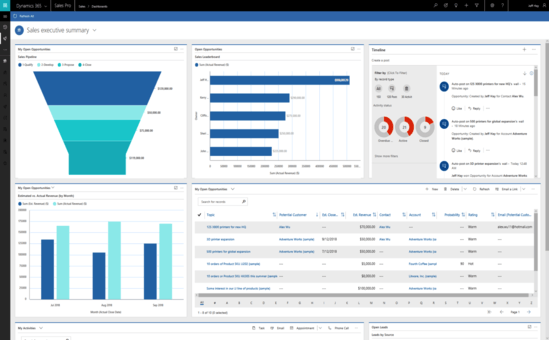 Business Intelligence
Get greater visibility into your sales performance with informative dashboards and reports. Use the very latest Microsoft Business Intelligence tools to build robust, real time dashboards to get the very best from your IT investment. Sales executives and business leaders can see the very latest information directly form their laptop or mobile device. The interactive dashboards allow for full drill through to the underlying records and record owners so that tasks, emails notes can be added to help the sales person on each Lead, Opportunity, Account, Contact & Sale.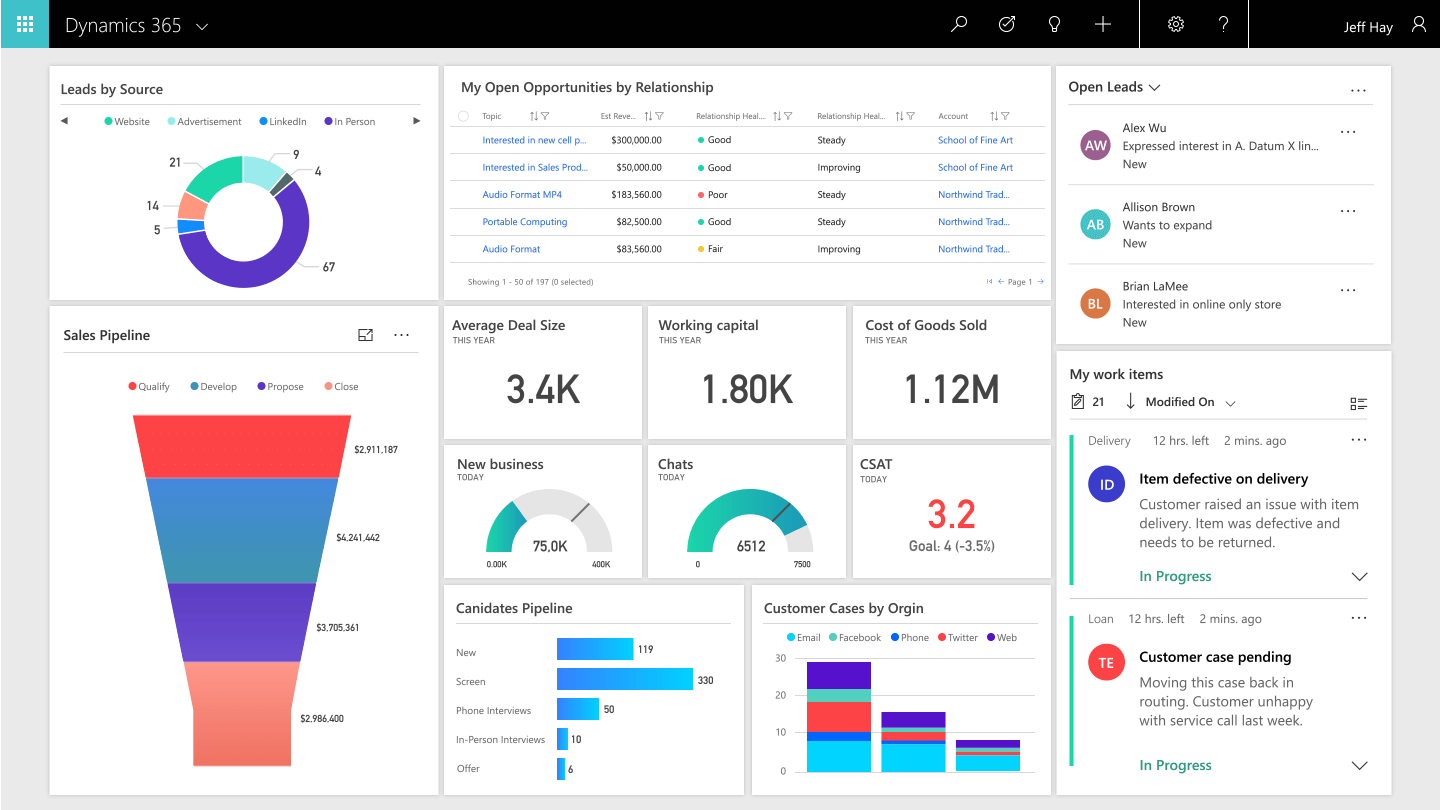 Customer Engagement
Microsoft Dynamics 365 Customer Engagement streamlines the way your stakeholders interact with customers and enables you to provide a consistently high standard of customer service.
It is the CRM element of the Microsoft Stack. Customer Engagement refers to the applications that make up the CRM portion of Dynamics 365, which includes the Sales, Customer Service, Field Service, Project Service Automation and Marketing applications.
It provides a (CRM) business solution that drives sales productivity and improves the value of your marketing efforts, from campaign management, to social insights business intelligence.
Modules Include:
Microsoft Dynamics 365 for Sales
Microsoft Dynamics 365 for Customer Service
Microsoft Dynamics 365 for Project Service Automation
Microsoft Dynamics 365 for Field Service
Microsoft Social Engagement
Microsoft PowerApps
Microsoft Dynamics D365 Customer Engagement additionally offers:
A true and new cloud based solution that enables employees to interact with customers and colleagues alike from any device.
Social insights which allow you to build your network and strengthen customer relationships
Microsoft Teams and D365 Teams allow you to collaborate as a team, both internally and with your customers
Configurable dashboards and data visualisation tools to gain actionable insights
Analysis and display of sales data enabling discovery of insightful information using interactive charts
the ability to run multi-phase marketing campaigns across multiple channels to enhance customer engagement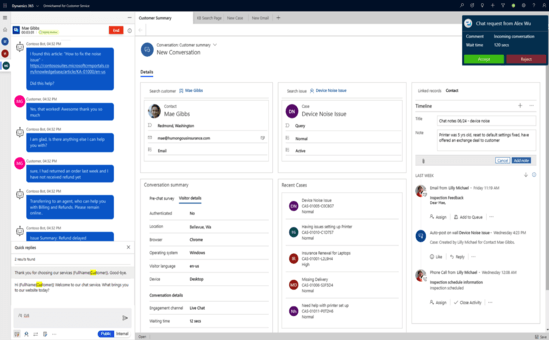 Customer Services
Customers for life
Keep your customers happy using a tailor made Case Management solution with Microsoft Dynamics 365 Customer Service. A standardised service model will ensure that each client receives a consistently high standard of customer service, built-in system intelligence and processes deliver a faster service. Tools such as Live Chat, adds a personal touch so that you know what your customers are feeling and ensure that they are being listened to.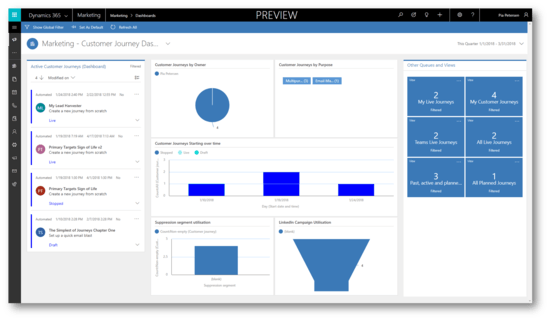 Marketing
Convert prospects into business relationships
Increase customer awareness of your brand and the demand for your products and services, and improve marketing results with D365 Marketing. Run targeted, multi-channel campaigns and personalize  each buyer's journey to generate more sales-ready leads.
Using D365 allows you to align the sales and marketing functions within your organization, which will create a seamless customer experience through marketing automation, shared data, and connected processes with D365 Sales.
This will enable you to make informed decisions, using improved marketing performance results with AI-driven insights, lead scoring, and custom dashboards.
Your Marketing IT investment will allow you to grow with an adaptable automated marketing platform, with the ability to personalize and extend the capabilities of your Marketing function.
OTHER MICROSOFT SOLUTIONS
OSMOSYS IS AN EXPERIENCED, TRUSTED MICROSOFT PARTNER AND HAS EXPERTISE ACROSS THE RANGE OF MICROSOFT 365 SOLUTIONS. GET IN TOUCH TODAY TO SEE HOW WE CAN ASSIST YOUR ORGANIZATION TO BENEFIT FROM THE LATEST RANGE OF MICROSOFT COLLABORATIVE AND PRODUCTIVITY TOOLS.