Osmosys Software Solutions Pvt Ltd (India) this week opens a new subsidiary in London, UK.
A Microsoft Partner, Osmosys has extensive experience of supporting business and organisations with digital transformation requirements, offering out-of-the-box and bespoke consultancy and implementation solutions.
Osmosys was established in 2004 in Hyderabad and currently employs over 100 software development engineers and specialists.
Srinivas Medida, Chairman of Osmosys stated, "After a number of years of good growth coming increasingly from projects and clients around the world it was time to properly expand. The UK was our first choice for expansion given its leadership position in tech, and no better city than London which leads the way in Fintech, AI and InsureTech – sectors we know very well. "
"We believe much of our success has been due to our focus on delivering real value to the organisations we work with – ensuring that the IT solutions we design and deliver make a measurable difference in business terms. Plus, we place exemplary customer service at the heart of everything we do. "
Osmosys decided to focus initially on strengthening the Senior Management Team here in London to expand the depth and breadth of their consultancy expertise, especially in AI/IoT and digital transformation projects.
Srinivas commented "We are really excited about the new opportunities that being in the UK will bring and look forward to working with our existing and new Clients."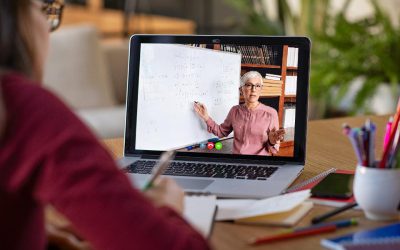 As we complete 2 months of lockdown due to the Covid-19 pandemic, organizations are still adjusting to the "new normal" – work from home, managing teams via online meetings and messaging. It is now inevitable for organizations to alter their business models and...
read more